Quality improvement MOC
For QI project leaders and planners: how to apply for quality improvement MOC
Mass General Brigham is working with the American Board of Medical Specialties (ABMS) Portfolio Program to sponsor activities that promote our quality and safety aims while helping you earn credit from a participating ABMS Member Board of from the National Commission on Certification of Physician Assistants (NCCPA). Participation in the ABMS Portfolio Program recognizes activities you already are doing. Activities can be large in scale to address systemic and clinical issues or smaller activities to improve a specific area of practice.
Depending on the specialty board, these types of activities are called Quality Improvement MOC, MOC IV or MOC 4.
Meaningful participation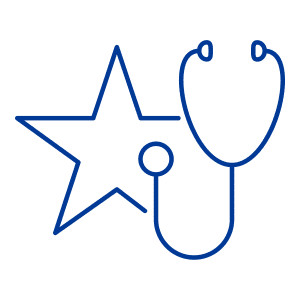 Participants must demonstrate meaningful participation in the project to receive credit. Meaningful participation includes the following requirements:
Participants must be involved in the project in at least one of the following ways:
Provide direct patient care as an individual or a member of the care-delivery team
Coordinate the conceptualization, design, implementation, assessment/evaluation, and evolution of the activity
Supervise residents or fellows throughout the entire improvement activity
To receive credit, participants must participate throughout the entire QI project, meet with others involved, review performance data, help develop and/or implement changes, and offer reflection on the impact of the activity.
For more information on meaningful participation, click here.
Proposal and approval
We have a special proposal for MOC IV projects
You will submit the proposal to us. We review and provide feedback. The proposal asks you for:
A description of the problem you are trying to solve
Your Aim statement or SMART goal
Your data collection plan
Description of what the participants are doing to meet meaningful participation
We will send you an approval notice
We can also provide CME for MOC IV projects
Requirements for projects with CME
You must submit the proposal prior to the activity start date
You must provide the accreditation statement and disclosure summary to participants before they begin the project
Projects that don't meet requirements for CME can still qualify for Quality Improvement MOC
We will set up quarterly meetings with you to help ensure you are on track to meet MOC and CME requirements
Interprofessional activities
Many QI project incorporate the educational needs that underlie the practice gaps of the healthcare team and their members. An interprofessional activity includes an integrated planning process that includes health care professionals from two or more professions (e.g., physicians and nurses).
If you are including members of the healthcare team in your project, we encourage you to have a planner for that profession as part of the planning process. In many instances, we can award continuing education credits for those participants.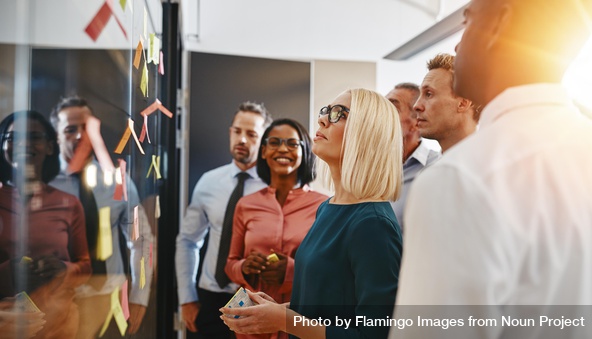 Project close and awarding credit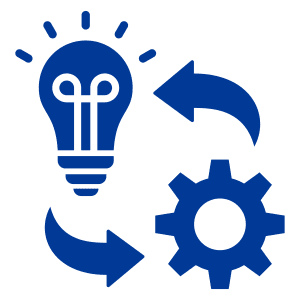 At the end of the project, you will submit a report that includes:
Run chart of measure at baseline and after each intervention
Description of interventions
Meaningful participation narrative
Boards of physicians receiving credit
Names and emails of participants
Impact on performance, patient and community health
You will also provide the names and emails of the participants who met requirements for meaningful participation
Participants must submit an attestation and reflect on their role in the project. We send the attestation through our learning management system.
We will submit the project and individual completion data to the ABMS portfolio program
Traditional QI projects are just one way we support awarding MOC credits.
We also support awarding MOC credits for:
Authors of Quality Improvement Posters
Quality Improvement/Patient Safety Leaders
Providers who use educational activities to improve practice
ABMS portfolio program member boards
We can submit quality improvement MOC projects for the following boards:
American Board of Anesthesiology
American Board of Dermatology
American Board of Emergency Medicine
American Board of Family Medicine
American Board of Internal Medicine
American Board of Medical Genetics and Genomics
American Board of Obstetrics and Gynecology
American Board of Ophthalmology
American Board of Otolaryngology – Head and Neck Surgery
American Board of Pathology
American Board of Pediatrics
American Board of Physical Medicine and Rehabilitation
American Board of Preventive Medicine
American Board of Psychiatry and Neurology
American Board of Radiology
American Board of Surgery
American Board of Thoracic Surgery
American Board of Urology
Questions? Suggestions? Comments? Send us a message:
Sign up for the newsletter
Be the first to hear about our new courses, CME and MOC opportunities, and other news, all in our monthly newsletter.